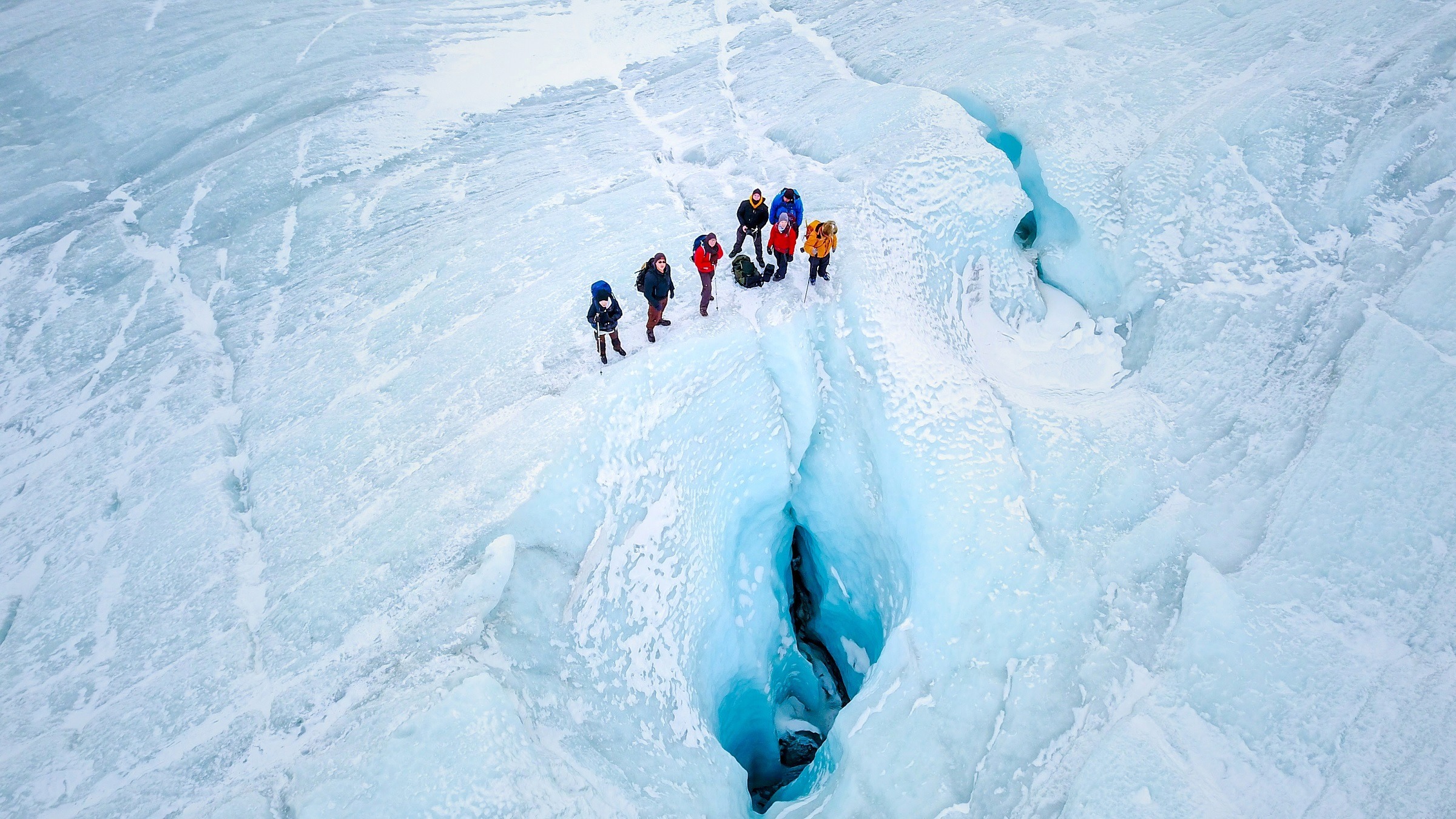 The new kid in class
Drone tests are the newest initiatives in the long science and test history in Kangerlussuaq. Two drone conferences in Kangerlussuaq in 2023 have shown that the potential is huge. Like the research and car test industries the attraction is a combination of several favorable conditions.
Stable weather, few inhabited areas, an international airport, a large road network, a new test area and organizational set-up with an advisory board.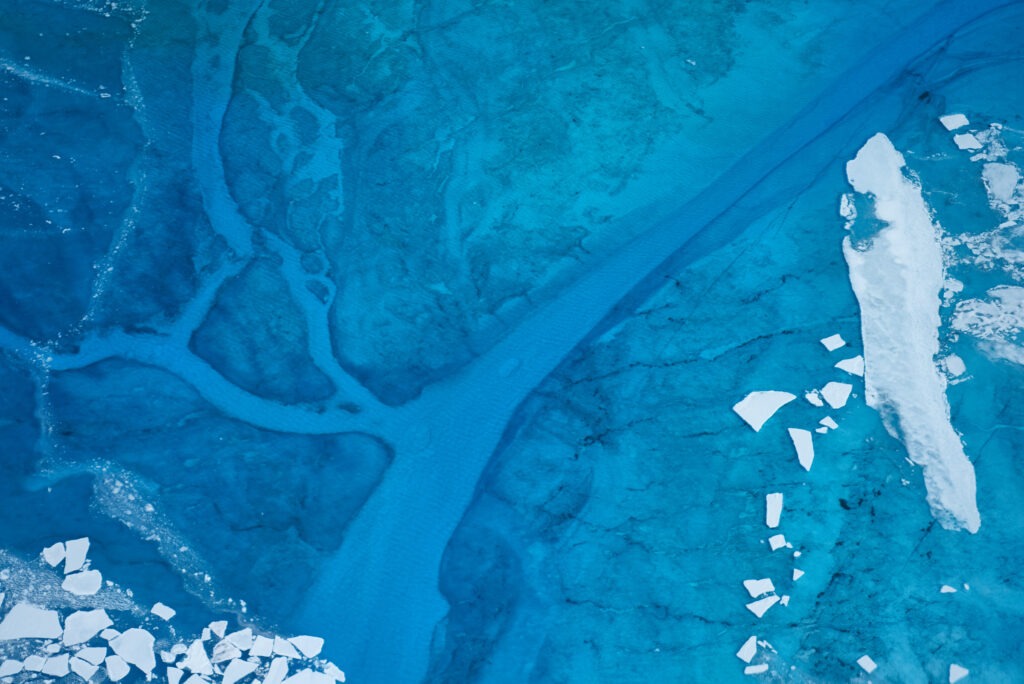 Stable weather
Kangerlussuaq is situated inland 130 kilometers from Davis Strait away from the unstable weather of the West Coast. Maniitsoq Ice Cap to the south further protects the area from low pressure weather systems coming in from South West.
Kangerlussuaq has more sun, less wind, more cloud free days, and less precipitation than the towns on the west coast making it favorable for flight operations and drone testing.
Few inhabited areas
The Arctic generally has a low population density, but Greenland with the ice sheet stands out. Kangerlussuaq has only 500 inhabitants and the nearest settlement of Sarfannguit (~100 inhabitants) is 80 kilometers away. Further westward is the nearest town, Sisimiut, 128 km away with a population of 5,500.
Drone activity outside Kangerlussuaq will not disturb any other inhabited areas, particularly towards South, East and North.
Kangerlussuaq airport
Kangerlussuaq International Airport is currently the main airport in Greenland. In summer, the airport is busy with planes landing and taking off with locals, tourists, and researchers. The busiest time is in July-September when around 50 cruise ships exchange passengers and crew. In winter, the activity is low, with almost no scheduled flights on Wednesdays and weekends.
At the end of 2024, the new international airport in Nuuk is expected to open, taking over as the main air hub in Greenland. Once this happens, Kangerlussuaq airport will receive significantly less traffic making it an even better choice for drone testing.
Road network
Kangerlussuaq has the largest road network in Greenland, consisting of approximately 100 km. Kangerlussuaq is basically the only place in Greenland where you can drive away from town and test drones more than 5 kilometers from the restrictions of an airport.
In 2024, the road network will be extended by a 150 kilometer ATV track to Sisimiut. In winter the road network gets extended by ice roads to Ice Sheet via Desert Valley, on Kangerlussuaq fjord and along the frozen lakes towards Sisimiut.
Key test site
Sandflugtsdalen has been the key test site for cars and drones. Sandflugtsdalen is along the road to the Ice Sheet and is 15-20 kilometers from Kangerlussuaq airport. It is fairly easy to build a small landing strip for fixed wing drones.
An area for drone tests is planned to be available on a short notice from Autumn 2023. The area will include part of Sandflugtsdalen to the North West, part of Desert Valley to the South West and the Ice Sheet to the East. The area will include land areas with lakes, and is inhabited by reindeers and musk ox.
According to the drone regulations for Greenland, drones need to:
weigh no more than 25 kilos
be flown more than 5 km from civilian airports and 150m away from towns/settlements
maximum flight altitude of 100 meters over terrain
A dispensation from the 100 meters max altitude limit is expected for the key test site.
Advisory board
2023 saw two drone conferences taking place in Kangerlussuaq, more consensus concerning a drone test area and many ideas about the future potential, when Greenlands air hub traffic moves to Nuuk in 2024.
To enhance the development of drone tests in Kangerlussuaq, Arctic Circle Business and Qeqqata Municipality will establish an advisory board for drones. A similar advisory board for the development of Sisimiut Port has been a success for several years. An advisory board for Kangerlussuaq Airport has been proposed by Government of Greenland, Arctic Circle Businees and Qeqqata Municipality.